Take Your Game's Retention To The Next Level With Collaboration Events
2020-08-09

UNO x BTS
The mobile version of the popular card game, UNO, recently (June 2020) collaborated with one of the biggest music acts in the world: BTS. The band has a background in partnering with brands such as Coca-Cola and Hyundai, and this was not their first stint at gaming either. As we all remember, last year, we got to experience their interactive story game BTS World, made by Netmarble.
In the event, players were able to collect and purchase different BTS themed cosmetics, such as card-sleeves, avatar icons, voice lines, and a special BTS bundle. The event also included an exclusive claw-gacha and limited time currency shop.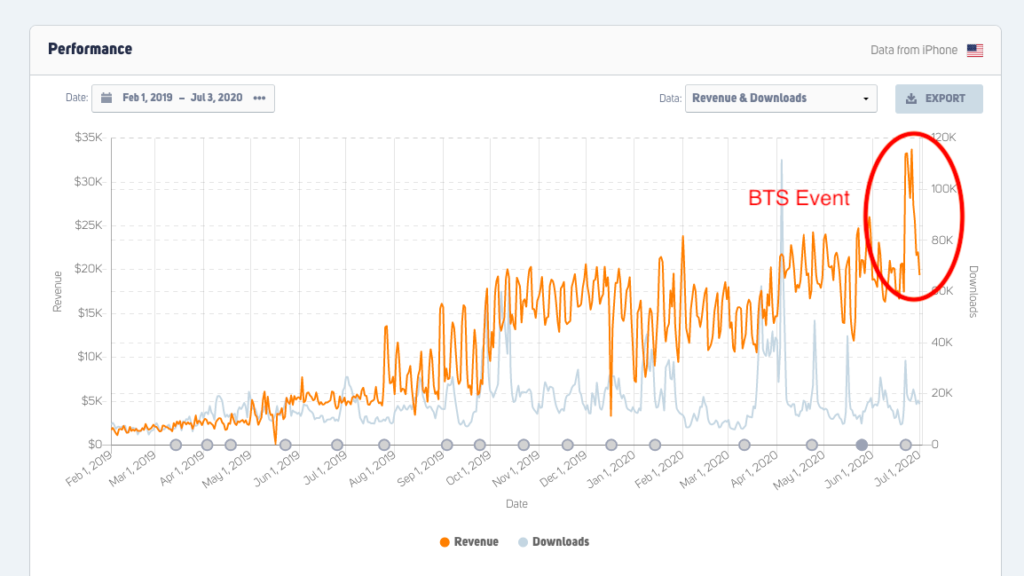 The BTS Event had a clear impact on UNO's revenues.
Original Article: https://www.gamerefinery.com/take-your-games-retention-to-the-next-level-with-collaboration-events/?utm=li_gr